Against All Odds: Belgrano to continue away resilience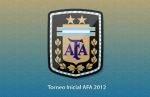 Lanus are odds-on for their clash with Belgrano in the Argentinian Torneo Final this evening but Paul Robinson thinks the hosts could be vulnerable for win purposes.
When you lay over 2.5 goals and it's 0-0 after 83 minutes you assume the bet is pretty safe. Not yesterday though as there were four goals at the death. While it's  chalked up as a loser for this column I hope that some of you used the Cash Out option to lock in a nice profit.
Lanus are third in the Torneo Final with four games to go after finishing fourth in the Torneo Inicial. They have only lost once during the second stage of the season,  but seven draws from their 15 fixtures have left them four points behind Newell's Old Boys at the top.
Guillermo Barros Schelotto's sides sole defeat was actually last time out at the mid-table San Martin San Juan and they've now just won one of their last half dozen.  It seems that the players are running out of steam and it's possible that now the chance to finish top has all but gone, we could see them coasting for the rest of the  campaign.
Belgrano finished third in the Torneo Inicial but similar to their opponents, they've drawn far too many matches in the Toreno Final and are down in 10th place with 20  points. They've actually only lost three times - a record bettered by just Lanus and River Plate - but they've recorded only four victories - a win percentage of a  shade over 25%.
Nevertheless, avoiding defeat would be good enough for us tonight and that's something they've done in in each of their last four fixtures. It gets even better on the  road as away from El Gigante de Alberdi, Ricardo Zielinski's men are five unbeaten, conceding just three goals in that period.
The draw is a huge runner in this one and I certainly wouldn't back Lanus at odds-on. That's why, with their price trading around the 1.9 mark, I have to make them my lay of the day.
Recommended Bet
This match is available on Betfair Live Video at 20:10 GMT
Viewed 550 times
Keywords: Against All Odds, Belgrano, away, Lanus
Source: Betfair
Comments and Feedback
There are no comments yet. Be the first to comment this article!
Register or log in to submit your comment.
7 guests, 0 users are online right now.