Back Croatia to have far too much for struggling Scotland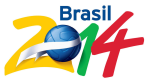 Scotland already know they won't be going to Brazil next year, but can they pick up a morale-boosting win in Zagreb on Friday? Luke Moore doesn't think so...
Scotland have the dubious honour of currently being the only country in the UEFA region that can't qualify for next summer's World Cup. Kazakhstan, San Marino, Andorra, Luxembourg; they all can, mathematically at least. Scotland know for a fact they'll be spending June and July next year with their feet up, lamenting another missed opportunity to grace football's biggest competition for the first time since 1998.
It's hard to deny that Scottish football is negotiating its way through lean times at the moment, as a combination of a severe lack of quality and a regressive, unimaginative manager in the shape of Craig Levein saw them limp from one disastrous result to the next until Levein parted ways with the side to be replaced by Gordon Strachan.
Strachan has done little to arrest the slump in the two competitive games he's overseen, but his remit must have at least one eye on the long term. The writing was on the wall for this campaign before he was handed the reins, and the focus must now be on picking up as many points as possible in this group and trying to ensure a better draw for the next qualifying group.
Next up for the Tartan Army is a trip to Zagreb and a fixture against joint table-topping Croatia. Along with Belgium, the Croats are running away with Group A and not even a talented Serbia were able to deal with the quality throughout the Croatian team, not least in the shape of Bayern Munich's Mario Mandzukic and one of his predecessors at the Bavarian giants Ivica Olic, both of whom scored in a tempestuous derby between the two rivals back in March.
Croatia are going to have far too much for Scotland in this game, particularly as the home team. Strachan is still getting to grips with the role and working out which players and shape works best for the limited group he has to work with, and the learning curve is likely to remain steep for a while yet. The Croats will undoubtedly maintain the intensity they've shown thus far, desperate as they are to remain unbeaten and get their nose ahead of Belgium, thus snaring that automatic qualifying spot and a load of plane tickets to Brazil next year.
Scotland's main problem in this group has been that they hardly ever score. They simply can't find the back of the net. And on the occasions they do actually score, they can't protect the lead. In both games against fellow minnows Wales they went ahead, only to concede two and conspire to lose the game 2-1, a source of immense frustration for Scotland fans everywhere.
There's no value to be found backing Croatia for the straight win here, they're currently just 1.35 to win, and while I expect them to do just that it's hardly a value bet. And, based on their track record, I just can't see Scotland scoring in Zagreb. They've managed just three goals in total and as we've already seen, Croatia are arguably the best team in the group. Backing Croatia/Croatia in the Half Time/Full Time market seems to be a nice alternative. Half of Croatia's ten goals in qualifying have come in the first half, a decent enough ratio to back them in this market.
Recommended Bet
Back Croatia/Croatia in the Half Time/Full Time market at 2.04
Viewed 708 times
Keywords: Croatia, Scotland
Source: Betfair
Comments and Feedback
There are no comments yet. Be the first to comment this article!
Register or log in to submit your comment.
27 guests, 0 users are online right now.