Some big value home wins this weekend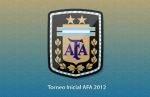 A quirk of the fixtures this week means we are all over sending those home fans back happy, with a glut of nicely-priced home wins for the top clubs. Watch out for teams with upcoming Libertadores games on their minds, but Boca Juniors and River Plate will both be happy to have the Superclasico done with...
Newell's Old Boys v Godoy Cruz - Saturday 22:10
Newell's undoubtedly should have won the Torneo Inicial but they somewhat ran out of steam when a few key injuries hit at the end of the season and Vélez came storming up on the outside, but Gerardo Martino seems to have his side far better set this campaign even though they're not currently top.
With Lanús' wobbles there is still a good chance of Newell's coming out on top at the end of the campaign, especially if Vélez topple them again - albeit this time in their Copa Libertadores second leg which would leave Newell's with one sole focus.
Ignacio Scocco is the best player in the country right now and even with a broken toe he has been scoring lately. The likelihood is that the former AEK Athens man is too valuable to miss both games, but Victor Figueroa and young Maxi Urruti are more than able replacements with support from the brilliant Maxi Rodriguez.
Visiting second-placed Newell's this weekend are Godoy Cruz - sitting pretty in fifth.
Few would have predicted Martín Palermo's first managerial position would have been such a success but his decision to take the job in Argentina's extreme West has proved a good one so far with San Martín proving an adept manager and taking advantage of what was perhaps an easy fixture list in the early part of the season to get off to a great start.
In that sense, despite all the good work that Palermo has undoubtedly done on the team, they find themselves in a false position and, by some way of evidence, four of their five wins have come against teams in the bottom seven.
When playing the genuine title contenders this season they have been beaten - River Plate and Lanús both winning in Mendoza - so a trip to Rosario looks unlikely to turn out any other way.
Recommended bet: Back Newell's at 1.98
Racing Club v Tigre - Sunday 00:15
After a poor start to the season, it looked like Luis Zubeldía might lose his job as Racing manager after his club President had bungled some outgoing transfers and weakened his squad.
Ricardo Centurión was one of the brightest young talents in the country, but a sale to Anzhi fell through due to a congenital problem with his ankle and suddenly the entire club's financial planning disintegrated.
Another of the club's young gems, Luis Fariña had been keen for a move to CSKA Moscow but the stream of bids were rejected and Zubeldía was left without one of his best players due to injury, denied funds to strengthen significantly, and lumbered with a wantaway star.
He overcame that rocky start to the campaign to drag his Racing side up the table, and the club's renown academy - so renowned in fact that they are nicknamed La Academia - produced another gem for his first team and kickstarted their season.
Rodrigo De Paul has provided the dynamism and impetus that was lacking with Centurión's absence and it compliments the talents of fellow starlet Luciano Vietto going forward while working on top of a solid base formed by experienced campaigners like Fernando Ortiz, Matias Cahais and Mario Bolatti.
Their season has been saved and while they're not going to be in the mix for a league title they should be able to get the better of an up-and-down Tigre side who will have one eye on their Copa Libertadores second leg against Olimpia in midweek.
Recommended bet: Back Racing at 1.93
Lanús v Independiente - Sunday 18:00
Lanús are top and look pretty damn impressive at the moment.
They play some great football and have a talented young manager destined for bigger things in the shape of Guillermo Barros Schelotto.
He is lucky in some respects, as his squad wouldn't be so strong if Guido Pizarro's transfer to Fiorentina hadn't fallen through at the last second due to red tape or if Mario Regueiro hadn't got injured on the brink of a move to the United Arab Emirates, but he has taken full advantage.
This weekend they play Independiente, who are likely to lose their status as one of the two remaining grandes of Argentine football to never be relegated.
The average points table paints a grim picture for el Rojo and boardroom strife is destined to continue with their descent to the second tier.
Having picked up two wins in their last couple of games there is suddenly hope for them, but coming against poor opposition they are of little value as credible formlines go and Lanús should be too good.
Recommended bet: Back Lanús at 1.7
River Plate v All Boys - Monday 00:30
The home win theme should be continued late on Sunday evening at River Plate's Monumental stadium, where they host mid-table All Boys.
Ramón Diaz's side has been far more entertaining and a tad more successful than Matías Almeyda was before Christmas and there is plenty of promise to his appointment.
Just four points off top, River fans are very confident of a late charge and overtaking their nearest rivals with the big game against Lanús on the penultimate weekend likely to prove pivotal.
All Boys aren't a bad outfit, they're the Stoke City of the Argentine league and are universally hated as well as being notorious for their rough and ready brand of football.
With the Superclasico and all the gumph that comes with it out of the way, Diaz can concentrate on getting his side to the finish line and a win against Albo will kick off their run towards a tight championship finish.
Recommended bet: Back River at 1.87
Viewed 471 times
Keywords: value, Racing Club, Tigre
Source: Betfair
Comments and Feedback
There are no comments yet. Be the first to comment this article!
Register or log in to submit your comment.
22 guests, 0 users are online right now.