Superclasico weekend and Lanus chasing the title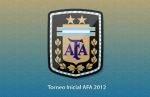 The biggest derby game in world football, the superclasico between Boca Juniors and River Plate is an incredible mix of noise, colour and passion. At Boca's La Bombonera  home it is an intimidating occasion, with the terraces rising steeply from the ground to create an intoxicating cocktail of football and atmosphere. Ed Malyon talks us through the latest renewal...
In the off-season, both Argentine giants decided to go back to the future by re-hiring successful coaches of years past.
Ramón Diaz returned to manage River Plate, where despite a flurry of failed jobs elsewhere he was still held in high regard.
Carlos Bianchi is the most successful manager in Boca Juniors' history, and he was welcomed back with open arms by the Xeneize faithful despite the fact that he had spent nine and a half of the last ten years out of work since leaving them.
For River, it has been a moderate success so far with the Millionarios just about holding onto the coat-tails of the leading two less than a year after returning to the top flight.
For Boca though, it has been a real struggle, with the club going on one of its worst ever runs of league form and having suffered some embarrassing defeats.
It is hard to pinpoint exactly where they are going wrong, and many try to absolve Bianchi of all blame, but with the defence a positional shambles and the midfield an incoherent rabble he must assume some responsibility, even if the squad is not 'his'.
The fear for them this week must be that River's youthful, exciting frontline will horribly expose a defence that has been, at best, clumsy and at worst completely incompetent this season, with new arrival Chiqui Perez and old hand Matias Caruzzo the worst offenders.
Ramón Diaz' decision to use the pace of Juan Manuel Iturbe up top ahead of the more conventional striking abilities of Chino Luna is no doubt partly down to the question mark's over Bianchi's high defensive line.
What makes this Superclasico intriguing - and not a foregone conclusion - is that in the Copa Libertadores, Boca have been far better than their (admittedly horrendous) domestic form and on Wednesday they beat reigning continental and world champions Corinthians.
Raising their level in such a way was impressive but will they be able to do that again for the Super with their second leg against the Brazilians so soon after?
Having been worse than their rivals this season, and with the unfortunate timing of the fixture, it is hard to see Boca beating River on Sunday, so opposing them will be our play on this biggest of derbies - available to watch live on Betfair.com.
Recommended bet: Back River 0 on the Asian Handicap at 1.84
Argentinos Juniors v Lanús - Saturday 21:10
Lanús have lost that winning feeling a bit recently, but the Granate are still very likely champions if they can revert to their early-season form and ditch this spate of draws.
The only unbeaten side remaining, Lanús have the best defence in the division and with Tata Martino's Newell's gathering momentum and recently surpassing them, they can't afford to wait much longer to turn things round.
A solid back line, a creative yet battle-hardened midfield and a dynamic attack should be enough but it's been a drought of goals in the last few weeks that has contributed to their run of just one win in six.
Fortunately for Guillermo Barros Schelotto's side, they play rock-bottom Argentinos Juniors this weekend in a game that seems a complete mismatch. One win in eleven from the Red Bugs is a real concern and Lanús should get back to winning ways with a generous odds-against price.
Recommended bet: Back Lanús at 2.06
Atletico Rafaela v San Martín de San Juan - Monday 00:30
Atletico Rafaela are one of those sides that really stays under the radar in Argentine football and since returning to the top flight a couple of years back, very little has been said about them.
This is mainly down to their location in the backwaters of Santa Fe province, a disadvantage in a country whose media is so centralised that the teams in the major cities outside Buenos Aires barely get a mention, let alone medium-sized towns with less than 100,000 people.
In a footballing sense too they have kept out of the limelight by not battling it out at the top but likewise staying just clear enough of relegation to not get in anyone's way.
But they are actually a well-drilled and effective unit, filled with professional but not outstanding players that churn out results. Those results have pushed them up to fifth in the table after their draw with Lanús last week and their next opponents should also be brushed aside in their regular, unassuming fashion.
Just two wins all season for San Martín de San Juan has plunged them back into a relegation battle that they now look unlikely to escape. Colombian forward Humberto Osorio is a rare shining light for the team from out west, and in this battle of provincial non-entities, Rafaela's strong home record and better organisation should come through.
Recommended bet: Back Atletico Rafaela at 2.18
Viewed 412 times
Keywords: Superclasico, Lanus, title, Boca Juniors, River Plate
Source: Betfair
Comments and Feedback
There are no comments yet. Be the first to comment this article!
Register or log in to submit your comment.
23 guests, 0 users are online right now.