Torneo Final Betting: Same old story for Martino at Newell's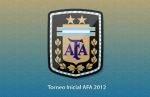 Jonathan Wilson assesses the situation at the top of the Torneo Final and wonders whether a familiar problem is starting to catch up with Newell's Old Boys...
"If only my players weren't human," Marcelo Bielsa once said, "I would never lose." But sadly they are and that has always been the major failing with his coaching. The pattern is clear: his teams can, at times, produce football of extraordinary intensity but then they burn out. What has happened to Athletic Bilbao over the past 18 months is typical.
It is that fact that makes Bielsa a better theorist than he is coach, and a capacity to deal with the issues of fatigue that mark out the most successful of his disciples. Jorge Sampaoli, for instance, now the coach of Chile, took Universidad de Chile to unprecedented heights with a bielsista model while Pep Guardiola incorporated some of Bielsa's thinking into his philosophy at Barcelona.
Gerardo Martino was part of Bielsa's first great side, at Newell's Old Boys in the early nineties, when they won two Argentinian titles - with an astonishing slump in between, and reached the final of the Copa Libertadores in 1992, losing on penalties to Sao Paulo. He was successful as manager in Paraguay, winning four league titles - three with Libertad and one with Cerro Porteno - and then took over the national team there, leading his side to the quarter-final of the World Cup in 2010 and to the final of the Copa America a year later.
Martino resigned after that tournament and the following year returned to Newell's as manager. His impact was extraordinary. After 12 of the 19 games of the Torneo Inicial, Newell's were unbeaten and top of the table. There were those who questioned whether they scored as many goals as their dominance of possession suggested they should but few doubted they were playing the best football in Argentina. More than that, in a moribund league, they were a breath of life, of a team that had a clear philosophy and was prepared to stick to it.
But then fatigue, the familiar bielsista problem, set in. Newell's endured a spell of five games without a win. Four of them were drawn, but it wasn't enough. They finished third, as Velez Sarsfield swept to the title.
After 11 games of the Torneo Final, Newell's were leading the table again. Last week, though, they lost to Arsenal. Include the Copa Libertadores and they have lost four of their last seven matches. Is the wobble on again? Martino, who even looks a little like Bielsa, lost his cool and was sent off with nine minutes remaining, receiving a hefty shove in the chest from the referee, Juan Pablo Pompei, as he remonstrated on the touchline. To his credit, Martino played the incident down afterwards, but his earlier fury suggested just how fraught matters have become in Rosario.
Lanus, who, having finished the Inicial strongly, remain unbeaten this campaign, went top with a 2-1 win away at Argentinos Juniors and, with seven games to play, are 1.72 favourites to win the title, with Newell's, a point behind at 2.82. River Plate are three points further back, cursing their inability to finish off Boca Juniors on Sunday despite the quickest ever goal in a superclasico.
Newell's face fifth-place Godoy Cruz on Saturday. It was away in Mendoza last seaso that things began to go wrong for them, as they threw away a 1-0 half-time lead despite having a man advantage, but revenge won't come easily. Godoy Cruz are unbeaten away from home this season and have conceded just nine times in 12 games (home and away). Add in Newell's skittishness and the 2.0 for the home side to win looks short.
Lanus, meanwhile, host an Independiente side still locked in a battle against relegation (which is decided on average points over the past three seasons). Recent form has been better, and they are 12th in the Torneo Final, having won their last two matches. Still, just three goals scored in six away games this season tells its own story and it's readily understandable that Lanus should be as short as 1.45. The title, frankly, is theirs to lose.
Recommended Bet
Lay Newell's against Godoy Cruz at 2.1
Viewed 389 times
Keywords: Torneo Final, bett, old story
Source: Betfair
Comments and Feedback
There are no comments yet. Be the first to comment this article!
Register or log in to submit your comment.
59 guests, 0 users are online right now.