Hungary - Romania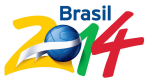 This will be a very important match between Hungary and Romania. The situation is far from the ideal for Hungary. The match will be played behind closed doors, so there will be no supporters for the home side. The best players are injured and out of form in Hungary: winger Gera Zoltan (injured), defender Juhasz Roland (only played one League Cup game this year), striker Rudolf Gergely (totally out of form) and midfielder Hajnal Tamas (just played minutes in Stuttgart) are all in bad shape. The most players are playing in the hungarian national league which only started two weeks ago and the last round was postponded because of the bad weather. So a lot of players are lacking match fitness.
On the other hand the romanian squad is based on Steaua and they are in much better form, played a lot more matches in this year because they played at the Europe-league. As you can see, there are many players from Steaua and some experienced internationals. Adrian Mutu and Dorin Goian are still in the national team, despite the fact that they are not the same players they used to be. Torje is the new star, Stancu is the new dangerous striker, Rat is the most capped player and probably the best in this squad, Radu is also very good defender. Right back Sapunaru is the only important player who will miss this derby match, but coach Victor Piturca can make some rotations in defense because has two world class left backs.
Hungary plays at home and it's normal to try to win. But they know well that Romania has better squad at the moment and this match is important, but not decisive, so the win is objective, but not imperative. I think Hungary are in bad shape, the game will be behind closed doors, and it's big disadvantage for the home team. In my opinion Romania will win!
Pick: Romania DNB
Odds: 1.83
Bookie: Bet365
Stake: 6/10
Bet H E R E!
Viewed 900 times
Comments and Feedback
There are no comments yet. Be the first to comment this article!
Register or log in to submit your comment.
28 guests, 0 users are online right now.