Lanús to continue their march to glory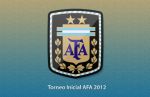 There is no disputing the big story of last week as Boca Juniors recorded one of the worst results in their history away at San Martín. Carlos Bianchi must be  wondering how on earth to change things there, while a former player of his, Guillermo Barros Schelotto, appears to be waltzing to a league title in his first season  of management.
The apprentice has overtaken the master, but what else can we expect in Argentina this weekend?
Friday
Vélez Sarsfield v Newell's Old Boys - 23:00
This Friday night treat is a game between two of the top sides in the country over the last year or so (and significantly longer in Vélez's case) but both have  prioritised their Copa LIbertadores campaigns over domestic duty this season.
For Newell's this has meant losing some ground on leaders Lanús, who themselves have no continental commitments, while for Vélez it has had a far greater impact, with  Ricardo Gareca's side down in fifteenth and winless in five.
With these two sides now set to meet in the knockout phase of the Libertadores, Gareca will opt to mix first-teamers with fringe players for tonight's game. Newell's  would find it hard to rotate like Vélez do due to a lack of depth in their squad, and they may even be forced to play star man Ignacio Scocco with a broken toe.
Considering he scored against Tigre with the injury, it may not affect his performance too much, and with Vélez's form and prospective team this looks like a time to  lay the hosts, although not going too big on a game that should be brilliant but very tight.
Recommended Bet
Racing v Colón - 01:15
It's unusual to have two such great games on a Friday night but Colón's trip to Racing looks so much more intriguing after their three consecutive wins.
Racing come into the game on good form too, with a 4-1 spanking of San Lorenzo keeping their feint title dreams alive.
All four goals against San Lore were scored by youth products and La Academia are currently bringing through some of the best in the country. Ricardo Centurión may be  effectively gone from the club but this season's revelation has been Rodrigo De Paul who has joined a host of young but already established names in the squad.
Colón's rubbish start has suddenly been turned around, and there are three or four very handy players in their side. The strike partnership of Facundo Curuchet and  Emmanuel Gigliotti is one that will score goals, especially with Ruben Ramirez as back-up, and the central spine of the team is strong.
4.0 for the away win seems big, but more obviously, the shrinking 2.1 on Racing is too short given their inconsistency and they are a lay-to-back proposition for those going in-play.
Recommended Bet
Sunday
Boca Juniors v Belgrano - 22:10
It is virtually beyond belief how poor Boca now are, and with the return of a club legend to manage them it has left a lot of people around the club in a state of  shocked denial.
Unión Santa Fe - without a win in 26 games - beat them.
San Martín de San Juan - without a win in 16 games - beat them. But San Martín didn't just beat them last weekend, they obliterated them. A 6-1 win representing one of  Boca's worst-ever results and much embarrassment for Carlos Bianchi.
His defence is the biggest concern, and all season they have conspired to make Boca lose game after game, with horrendous mistakes, penalties conceded and a dreadful  lack of confidence all swirling in a vicious cycle.
Having smudged through their Copa Libertadores group is probably the only thing that has Bianchi still in his job, but one league win in nine gives them no reason to  be favourite for the visit of Belgrano.
Ricardo Zielinski has done a wonderful job in Cordoba away from the centralised media glare. He makes them hard to beat, yes, but they also win a lot of games and  unnoticed by many they finished third last season without so much as a bean of newspaper coverage in Buenos Aires.
It is impossible to see Boca keep a clean sheet at the moment, and with their expensively-assembled strike force misfiring too, they are unbackable in their current  state.
Recommended Bet
Monday
Unión Santa Fe v Lanús - 20:00
Lanús look every inch the champions of Argentina this season, and Guillermo Barros Schelotto will surely become a widely-coveted manager when he finally is crowned a  league winning coach in his first-ever managerial role.
Unión have won a couple of games this season (literally a couple) but are still 100% going down. A year of being outgunned leaves them with few fond memories of their  stay in the top flight barring a win against Boca last month, but you can expect no repeat of that sort of result against Lanús.
No continental commitments have helped Lanús' cause this season and a surprise exit from the Copa Argentina has further concentrated them on the league, so there is no  reason why Lanús would slip up at lowly Unión having already beaten three of the top five.
Recommended Bet
(Source: Betfair)
Viewed 994 times
Comments and Feedback
There are no comments yet. Be the first to comment this article!
Register or log in to submit your comment.
21 guests, 0 users are online right now.