Raising a glass to Quilmes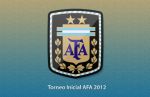 A clásico in Avellaneda and Guillermo Barros Schelotto's return to the Bombonera dominate this weekend's action, but in a week where the news also featured Argentine  players being arrested on the pitch and terrible flooding taking lives off it, football has come together in a tough time. Ed Malyon previews round eight...
Saturday
Vélez Sarsfield v San Lorenzo - 20:00
Two high-quality sides face off at the Jose Amalfitani this weekend, with Velez 1.95 to win having fallen behind the leaders in their title defence.
Manager Ricardo Gareca has already admitted that he has made the Copa Libertadores his priority for the season, and with their qualification for the knockout phase  secured on Wednesday they will no doubt be able to use next week's game with Emelec to rest a few faces and reintroduce a couple of injury absentees like Fernando Gago  and Facundo 'Chucky' Ferreyra.
With Gago shining for Argentina but missing Vélez games, you'd think that the Fortín would really be missing the former Real Madrid man, yet the emergence of young  midfielder Lucas Romero has meant that it has been far less of an issue than it should have been.
Gago's absence has also meant that there has been no awkward decision to make with regards to shifting Francisco Cerro, the talented midfielder who was a central  figure in Vélez's title win and occupies the same position as Gago.
San Lorenzo 5.0 represent an interesting opponent for a slightly below-strength and distracted Vélez as they play in a very different way to most other sides  in this league.
Former Barcelona forward Juan Antonio Pizzi came in and completely changed the Cuervo's style from the one favoured by Ricardo Caruso Lombardi. Pizzi has got his team  playing high up the pitch, pressing and employing a very European 4-2-3-1 formation.
His time in charge has been a success in as much as the club have pulled away from the relegation zone, with the drop a very real threat when he arrived, and if he is  afforded more time then he may assemble a squad capable of a championship tilt.
That won't be this season, but the defensive base is there and if they can find a reliable goalscorer - much as Newell's did last season - then they could be in with a  real chance.
Evidence of their defensive prowess is clear to see in the statistics, with just three goals conceded in seven games (the best in the league along with leaders Lanús)  and every single one of their games having gone under 2.5 goals. The odds take this into account though, and 1.52 doesn't really tempt despite all the  support.
If it's going to be a tight game then it may be a case of one goal to nick it either way, but most likely is that the goals will come late after the midweek  Libertadores action takes its toll on Vélez legs and San Lorenzo's pressing begins to slacken.
For that reason, the Half-time Draw is a decent shout at 2.08 and probably the best course of action with an eye on Draw/Vélez (HT/FT) at 5.1.
Recommended Bet
Quilmes v San Martín de San Juan - 00:20
There looks to be plenty of value in backing the hosts here, with Quilmes proving to be one of the surprise packages of the Torneo Final so far.
They have lost just one game of seven this season, and that was an opening-day suckerpunch against Boca Juniors. Since then they have amassed three wins and three  draws, including a very creditable draw with first-placed Lanús last week where they held on with ten men.
Manager Omar De Felippe is a Falkands veteran and has a history of doing well with smaller clubs, in particular at Olimpo where he put together a side that challenged  for the 2011 Clausura until their squad ran out of puff at the end of the campaign. Now with the Brewers, De Felippe has managed to sustain his side's success despite  the long-term injury to playmaker Miguel Caneo - an absolute key part of his plans.
San Martín travel to Buenos Aires province winless and in twentieth place.
It would take a phenomenal effort to avoid relegation from here, and their current run of seventeen games without a victory is the worst of any Primera División club.  Their defence is so weak that the Miners have conceded at least three goals in each of their last four games, and with Quilmes top scorers in the league it appears a  foregone conclusion.
Recommended Bet
Sunday
Newell's Old Boys v Colón de Santa Fe - 22:10
Fresh from a simple enough win over Venezuela's Deportivo Lara on Thursday night, Gerardo 'Tata' Martino's men are back on league duty where they look to make it five  wins on the bounce.
Their visitors are Colón, who make the short journey from Santa Fe with a bit more confidence having finally bagged their first win of the season last weekend at home  to Tigre.
Nine days rest compared to just two for Newell's may even up this tie a bit, but there is no doubt that Tata's men have an enormous edge on quality, and boast the best  player in the country in the shape of Ignacio Scocco. The 28 year-old scored two stunners in the Libertadores this week to continue his sensational form.
Scocco is joint top scorer in the division, but, perhaps surprisingly given their poor results all season, Colón provide one of the other hotshots in the league with  Emmanuel Gigliotti also on five goals.
Young talent Lucas Mugni was denied a move to Italy in January, but having seen the regression of the club in the last few months there seems little chance that he and  his investment group won't force a move in the next window. His performances have been far more muted in 2013 but he is the one player of genuine class that Colón  have, even though the like of Gigliotti and Moreno y Fabianesi are proven performers at this level.
All in all, you'd expect a Newell's win but it's not one to do the conkers on with such a disparity in the resting periods for each side.
Recommended Bet
Boca Juniors v Lanús - 00:15
The return of Carlos Bianchi and Juan Román Riquelme to Boca could barely have gone worse, and one is left wondering about the future of the club, with the run of  results so far undoubtedly bad enough to have seen off a manager with less history at the club than the viceroy.
Sneaking past Barcelona on Wednesday night was a robbery, particularly with the scandalous penalty that the Ecuadorians were denied, and just one league win in seven  games this year tells the story.
The defence is a shambles, with Bianchi's attempts to impose a high line bringing out the worst in new signing Chiqui Perez and particularly in error-prone leg-dangler  Matías Caruzzo.
The midfield is ponderous, and the kids that have come in and impressed are either not trusted or injured, with young enganche Leandro Paredes virtually ignored over  the last month.
Up front, Juan Manuel Martinez and Santiago Silva should be one of the best strike partnerships on the continent and dazzled together when Vélez won the title in 2011.  For whatever reason it simply isn't clicking and no league wins since the opening day is in no small part down to the fact that they've not scored more than a single  goal in any of them, compounding the issue of their leaky back four.
Lanús should be able to pick them off at will if they continue their current run, with the Boca defence likely to struggle with Silvio Romero and Ismael Blanco's  link-up play.
How the visitors are as long as 2.96 is a mystery, with Guillermo Barros Schelotto's side sitting top of the league and unbeaten, and as he takes his new club  back to the stadium where he made his name as a player, a win on Sunday evening could be his audition for one of the biggest jobs in the country.
Recommended Bet
Monday
Arsenal de Sarandí v Estudiantes de La Plata - 00:15
Arsenal made headlines in the week after their players fought with Brazilian police this week.
The ending to their 5-2 defeat at Atletico Mineiro was tetchy, but when the local forces got involved and started pointing guns at players and striking them with  batons, things got a bit more serious.
Four players were detained by security forces, and the visitors had to borrow money off Atletico Mineiro in order to pay the fine, bringing back memories of Tigre's  ordeal in Sao Paulo at the Copa Sudamericana final in 2012.
Estudiantes have opened their doors this week as floods in La Plata caused devastation in Buenos Aires province. The death toll is still rising, and thoughts at the  club have naturally been elsewhere.
Provided the game goes ahead, there is no reason to think that Estudiantes will turn around their poor start to the season that has seen them pick up just three points  from seven matches. Considering the clubs' respective fortunes so far in 2013, all the value lies in backing the hosts.
Recommended Bet
(Source: Betfair)
Viewed 926 times
Comments and Feedback
There are no comments yet. Be the first to comment this article!
Register or log in to submit your comment.
18 guests, 0 users are online right now.