The Jokers Bet of the Day: Famous game in Belgium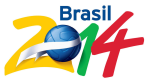 Poirot to investigate rumours of a low-scorer in Brussels
Coritiba 2 Fluminense 1 in Brazil last night.
The Joker's bet paid out in 23 minutes. Robinho broke the deadlock.
It's probably not that one, and this is probably not the exciting young Belgium you think you've heard about recently: 10 of their last 14 qualifiers have stayed Under 2.5 Goals and so have 8/11 such games involving Serbia.
Recommended Bet: Back Under 2.5 Goals @ 1.95 in Belgium v Serbia
Viewed 461 times
Keywords: The Jokers Bet of the Day, Belgium, Serbia
Source: Betfair
Comments and Feedback
There are no comments yet. Be the first to comment this article!
Register or log in to submit your comment.
62 guests, 0 users are online right now.