Torneo Final Tip Sheet: River, San Lorenzo and death threats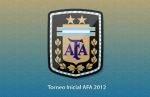 Newell's still lead the way, but with a Copa Libertadores semi-final appearance now in the bag, surely they'll take their eye off the ball domestically? Their humiliation of Boca Juniors last week puts the Buenos Aires giants second-bottom, while archrivals River rose to second and are beginning to wonder 'what if?'. Ed Malyon breaks it down...
Quilmes v Racing Club - Saturday 01:00
There is quite probably zero value here but more of interest is the story behind it, which may explain to a few roaming punters why on earth relegation-threatened Quilmes are 1.54 favourites to beat a strong Racing side.
Granted, in the current short tournament Quilmes are one point better off than their marginally northern rivals but Racing are one of Argentina's five grandes which counts for a lot - and in both financial and playing resources they are far better off than Quilmes.
So why the price?
Well, quite simply because Racing's fans have threatened their own players with death if they win. The reason? Well Racing's deadly rivals Independiente have found themselves in a right old relegation pickle, and understandably those at Racing are quite keen to see their hated neighbours go down.
Independiente are currently inside the relegation zone, 0.022 points behind Quilmes - who are safe - but a win for the hosts on Friday night/Saturday morning would pull them much further away due to the complicated average points system used in Argentina.
With Racing's players promised that there is 'a bullet for each of them' if they win, the result looks more likely to go with the hosts - but these sorts of fixtures are always a bit funny to bet on.
Godoy Cruz v Arsenal - Saturday 20:15
Arsenal are the beige of the Argentine league.
They won the championship only a year or so ago but even that they did completely under the radar and they've barely raised their head above the parapet since.
Gustavo Alfaro is undoubtedly a talented manager and what he has done with the tiny club from the south of Buenos Aires is phenomenal, but they never get the credit they deserve and with three wins from four they are shooting up the table, even if that surge may have come too late to bring them into title contention.
Their hosts Godoy Cruz began the season as surprise championship contenders under rookie boss Martín Palermo but as we predicted, the tougher fixtures came and denied the Mendoza outfit a first-ever national league win.
They're still in the top six, but things have caught up with them and now that Copa Sudamericana qualification is out of the picture, not even their half-decent home form justifies a price as short as 2.28 for them to come out on top against a notoriously hard to beat outfit.
Recommended bet: Lay Godoy Cruz at 2.38
Atletico Rafaela v San Lorenzo - Sunday 00:15
Rafaela's spurt of good form turned out to be nothing more than that, a little spurt, and they're now winless in three and slumping back down from whence they came (the lower reaches of the table).
San Lorenzo couldn't be enjoying a more different period, with four consecutive wins showing that Juan Antonio Pizzi's great work is paying off. The former Barcelona striker has undoubtedly got them playing far more energetic and exciting football than his predecessor Ricardo Caruso Lombardi and things are coming together nicely in Bajo Flores.
Their late challenge will probably be futile, with just three games remaining for them to make up the six points on leader's Newell's - while obviously hoping that River, Lanús and co fall apart - but it's been a promising campaign and they should come away from Santa Fe with a win this weekend.
Recommended bet: Back San Lorenzo at 2.58
Argentinos Juniors v River Plate - Monday 01:30
Argentinos are bottom of the table.
They have a manager picking public spats with senior players, eight points from fifteen games and a president whose club is being run so ineptly that he has had to fend off suggestions that he has accepted millions of dollars in order to relegate his club and save Independiente.
River Plate are second in the table, and less than a year after returning to the top flight having won their first ever campaign in the second tier - still a black mark on the club's history - they now stand on the brink of a first title as long as Newell's get distracted by their continental commitments.
River have always had the resources, but Ramón Diaz's appointment has made the most of a strong squad and he has reinforced the right areas.
It's difficult to remember such an easy-to-back 1.9 shout with Argentinos this insipid.
Recommended bet: Back River at 1.9
Viewed 457 times
Keywords: Torneo Final, River, San Lorenzo
Source: Betfair
Comments and Feedback
There are no comments yet. Be the first to comment this article!
Register or log in to submit your comment.
22 guests, 0 users are online right now.