Torneo Final Tip Sheet: Why Quilmes aren't brewing up a real top-four challenge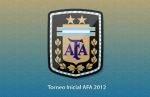 There is no real standout fixture this weekend in Argentina, with the rich tapestry of the Torneo Final instead providing more subtle plotlines for us to take in. Will Quilmes topple sky-high Newell's and thrust themselves into the picture at the top? How are Boca so bad yet in the Libertadores quarter-finals? How do Independiente get away with it? Answers and more, they're all right here...
Atletico Rafaela v Estudiantes de La Plate - Saturday 20:10
Only leaders Newell's have a better run of form at the moment than La Crema and Rafaela are getting a bit of a nosebleed up in fourth place in the table.
In fact, tenth in the top flight is their best ever season, and with just six games remaining, Jorge Luis Burruchaga's side look set to better it with their current sequence of eight games undefeated.
Their mystery - or perhaps their strength - is that they are achieving without having one notable star in their team, much like the Belgrano outfit that finished third last season.
Federico Gonzalez may have scored four of the club's last six goals but until recently the forward had scored just four goals in his last thirty-five games.
By having no stars, they focus on the collective and rather than revolving around one key player, the workload is spread among experience, hard-working campaigners like Juan Eluchans and Sebastian Grazzini.
The model of basing your team around one star is very prevalent in Argentina with the enganche model and although Juan Sebastian Verón was not a classic Argentine '10' in the mould of Juan Román Riquelme, he was a phenomenally influential figure who was still one of the best players in the country when he retired.
Estudiantes have been unable to fill the gap he left, even with the signing of the brilliant Román Martínez and it's compounded the freefall that was sparked by Alejandro Sabella's departure in 2011.
New manager Mauricio Pellegrino looks to be turning things around in La Plata, but up against such a form side at a tough ground to visit, it's hard to look beyond the cream that keeps rising to the top.
Recommended bet: Back Atletico Rafaela at 2.4
Quilmes v Newell's Old Boys - Saturday 22:30
Quilmes host the leaders in (notionally) good form and a healthy fifth position.
However, on a closer look it is difficult to see what the Brewers have really achieved this season, with all five wins in the league this season coming against bottom-half sides.
They're not a bad side by any means, they boast the essentials of any team in this league by having a good playmaker, Miguel Caneo, and a goalscorer, Martin Cauteruccion, but they're yet to beat anyone of note and seem to be in a slightly false position at current.
Newell's aren't, they've been the best footballing side in the country for a year and as well as topping the league by a point, they're now in the quarter-finals of the Copa Libertadores.
There will undoubtedly be some tiredness from Wednesday's game but the visitors should be too strong.
Recommended bet: Back Newell's at 2.7
Independiente v San Martín de San Juan - Sunday 17:10
It's important to be careful how one says this but imagine a hypothetical situation.
A club, let's call them Inpedendiente, is one of Argentina's five grandes but - sadly, perhaps - chronic mismanagement at all levels has left them fighting relegation.
This club has extremely strong links with the Argentine FA's president, in fact, he used to be president of Inpedendiente and ever since the club's current chief has started getting along with the AFA head honcho, results have started going their way.
As an unrelated aside, some baffling refereeing decisions have favoured them as their form has turned around miraculously and with such momentum you'd be mad to oppose them this weekend.
San Martín are pretty rubbish too, which helps.
Recommended bet: Back Independiente at 2.2
Unión de Santa Fe v River Plate - Sunday 19:15
River are in great form at the moment, they have probably the strongest, deepest squad in the league and they're up against a weak Unión side (two wins in their last 37 games).
That's pretty much all you need to know as the Millionarios continue their chase of the leaders.
Recommended bet: Back River at 2.18
Tigre's up and down form is easily explained by their over-stretched squad, and a squad that only narrowly avoided relegation while reaching the Copa Sudamericana final in December.
It was a ludicrous season of paradox as they toiled at the bottom of the table while somehow romping on in continental competition and Nestor Gorosito seems to have continued that trend with Tigre advancing to the knockout stages of the Copa Libertadores (the next step up) despite extremely indifferent form at domestic level.
After a difficult trip to Paraguay on Thursday night, a Monday night fixture against one of Argentina's leading sides is hardly the ideal follow-up and despite the visitors' irritating penchant for draws at the moment, they should come good with a win in Victoria.
Recommended bet: Back Lanús at 2.05
Viewed 370 times
Keywords: Torneo Final Tip Sheet, Quilmes, ]Atletico Rafaela, Estudiantes de La Plate
Source: Betfair
Comments and Feedback
There are no comments yet. Be the first to comment this article!
Register or log in to submit your comment.
23 guests, 0 users are online right now.